BORDER
LEICESTER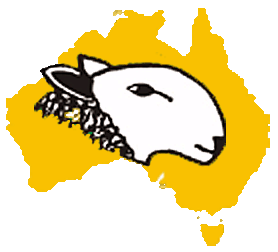 Welcome to the Australian Border Leicester Association.
THE BREED WITH A PROUD HISTORY AND A POSITIVE FUTURE

Over many years the Border Leicester has proved itself to be the number one maternal
breed in Australia. First cross Border Merino ewes are sought after by leading lamb producers across the country because of their ability to produce large numbers of quality lambs, over a wide range of climatic conditions.
Through a mix of new and traditional methods our breeders will continue to keep the breed an important part of the lamb industry.
Sheep shows are a public forum for the display and comparison of individual animals from many different studs. They are a meeting point for studmasters, classers, Border Leicester enthusiasts, wool brokers, agents and commercial sheep breeders, providing opportunities for interaction and education with awards for excellence in Border Leicester breeding.
Each year there are major multi vendor sales at Royal Adelaide Show, Perth Royal, Dubbo Show and Sale and Horsham Border Leicester Show and Sale.

Auctions are held on property by various studs and all studs conduct private sales..
WFI are proud sponsors of the Australian Border Leicester Association.
This sponsorship is in the form of a commission on insurance taken with WFI by members.
For more information on how this rebate works contact Ian Carr on 08 87566030.