BORDER
LEICESTER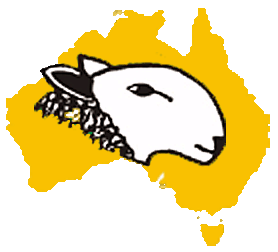 The Sydney Royal Show is a wonderful event for agricultural communities across Australia to join together for two weeks to celebrate agriculture and enjoy the spirit of competition.
Exhibitors travel from across the country each year to the Show to compete for a prized Sydney Royal ribbon. Being awarded a ribbon represents supreme excellence and recognition of hard work and dedication, and for many, is a moment of true glory.
The Sydney Show has been showcasing Australia's top wool growers and prime lamb producers and the 2015 line-up was no exception.
Below is the results from the Sydney Royal 2015 Show.
Ram under 1 year, showing milk teeth only
1st Retallack
2nd Bauer
3rd Bauer
4th Wattle Farm
5th Wattle Farm
Novice Ram under 1 year, showing milk teeth, closely and evenly shorn
1st Bauer
2nd Retallack
3rd Retallack
4th Wattle Farm
Pair of Rams under 1 year, showing milk teeth
1st Retallack
2nd Talbragar
3rd Normanhurst
Pair of Rams under 1 year, showing milk teeth, closely and evenly shorn
1st Bauer
2nd Normanhurst
3rd Retallack
Ram over 1 year but under 2 years old
1st Retallack
2nd Bauer
3rd Wattle Farm
4th Retallack
Ram over 1 year but under 2 years old, closely and evenly shorn
1st Bauer
Ram over 2 years old
1st Wattle Farm
2nd Wattle Farm
Objective Measurement Class
1st Bauer
2nd Bauer
3rd Normanhurst
4th Retallack
Best headed Border Leicester Ram
1st Normanhurst
Champion Senior Ram
Retallack
Reserve Champion Senior Ram
Wattle Farm
Junior Champion Ram
Bauer
Reserve Junior Champion Ram
Retallack
Grand Champion Senior Ram
Retallack
Reserve Grand Champion Senior Ram
Bauer
Ewe under 1 year old, showing milk teeth only
1st Wattle Farm
2nd Retallack
3rd Bauer
4th Wattle Farm
Ewe under 1 year old, showing milk teeth, closely and evenly shorn
1st Retallack
2nd Wattle Farm
3rd Bauer
Pair of ewes, under 1 year old, showing milk teeth only
1st Retallack
2nd Wattle Farm
3rd Talbragar
Pair of ewes, under 1 year old, showing milk teeth, closely and evenly shorn
1st Retallack
2nd Bauer
3rd Talbragar
Ewe, over 1 year old but under 2 years
1st Retallack
2nd Bauer
3rd Retallack
4th Talbragar
Ewe, over 1 year old but under 2 years, closely and evenly shorn
1st Bauer
2nd Retallack
3rd Talbragar
Ewe, over 2 years old (to have reared a lamb in the previous 12 months)
1st Wattle Farm
2nd Wattle Farm
Group of 1 Ram & 2 Ewes showing milk teeth
1st Wattle Farm
2nd Retallack
3rd Bauer
Best team of 4 Border Leicester Sheep
1st Wattle Farm
2nd Normanhurst
3rd Bauer
Best team of 6 Border Leicester Sheep
1st Wattle Farm
Champion Senior Ewe
Retallack
Reserve Champion Senior Ewe
Bauer
Junior Champion Ewe
Wattle Farm
Reserve Junior Champion Ewe
Retallack
Grand Champion Senior Ewe
Wattle Farm
Reserve Grand Champion Senior Ewe
Retallack
Most Successful Exhibitor -
Retallack